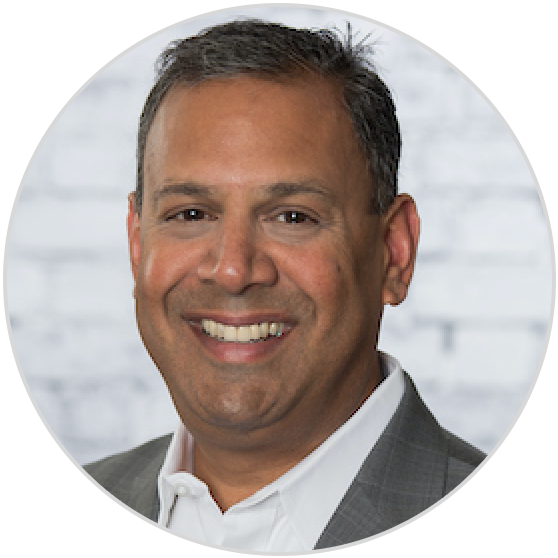 AJAY PATIL
Ajay Patil, co-founder and partner of Showcall Inc. began his career in the live event production business over 30 years ago. Ajay has a varied skill set that he has developed over the years working in the live entertainment industry as a national talent buyer; a concert promoter; a tour manager and lighting director on a number of rock and roll tours; and finally as a sales executive/technical producer in the special events industry.
Ajay co-founded Showcall with A. Blayne Candy in 2001, and has spent the last several years growing the company and producing a variety of high-profile, large-format events such as: Pope Benedict XVI's Mass for 47,000 at Nationals' Stadium; Pope Francis' Mass at Catholic University; numerous U.S.-hosted International Summits; JFK 50th Anniversary; and the George W. Bush Library Dedication. Additionally, he traveled the globe for eight years, serving as a Senior Lead Advance Representative for the White House, where he was responsible for planning travel, events, and logistics for the President and First Lady of the United States.
Most recently, Ajay led the charge on the acquisition of long-time audio partner, MHA Audio, as well as the launch of a new company, Checkmate, which focuses on rapidly deployable perimeter security assets to secure events of all types and sizes, including Presidential Inaugurations, International Summits, Professional Sports Games and National Political Conventions.
Ajay belongs to the Knights of Columbus, serves on the board of St. John Regional Catholic School and spends his free time with his family, traveling, hunting, skiing and cheering for the Baltimore Ravens.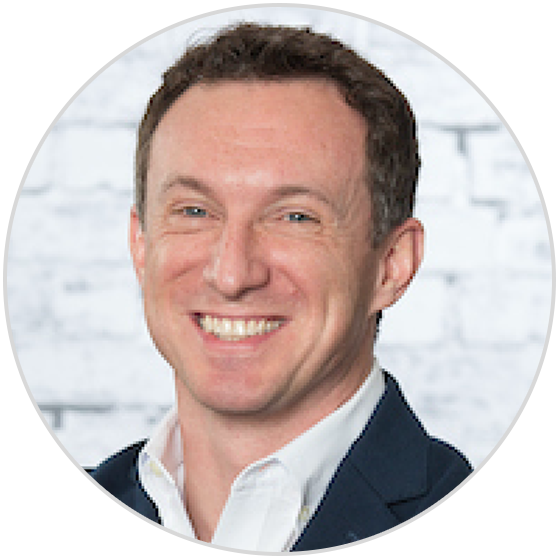 BLAYNE CANDY
Blayne Candy, co-founder and partner of Showcall Inc., retains extensive experience producing and managing corporate, sports marketing, television broadcast and technical production projects, regionally, nationally and internationally.
When not producing or managing world summits, grand openings or product reveals he can be found speaking at industry conferences on the applications of technology in the event industry.
A student of the design philosophy that form follows function, Blayne immerges himself in the technical understanding and capabilities of the tools identified and ultimately selected to accomplish the project.
His list of national and international work includes designing and producing events for Pope Benedict, Presidents, Obama, Bush and Clinton as well as the country of the Republic of South Korea
His list of national and international work includes designing and producing events and live broadcasts in Baghdad, Saudi Arabia, Japan, South Africa, across Europe and South America. Some of these credits include, technical director for the Opening Ceremonies of the 54th Presidential Inauguration, Technical liaison for the U.S. Center at the COP Climate Summit since 2009, Executive Producer Summit TV/AFDC for the G20-Pittsburgh Global Economic Summit, Executive Producer Summit TV/AFDC for the G40-Nuclear Security Summit, Executive Producer, Host Broadcast, APEC Summit Honolulu, Executive Producer NATO Summit, Chicago, Il, Executive Producer Host Broadcast, G8 Summit, Camp David, Executive Producer HALIFAX International Security Forum, Executive Producer Dedication of the George W. Bush Presidential Library.
Among his credits participating in world summits Blayne has also produced or executive produced, live broadcast entertainment celebrations, Papal Visits, multiple dedications for memorials such as the Air Force, New Jersey 9/11, Disabled Veterans for Life, among many others.
Blayne has leveraged his understanding of the media's needs and workflow with his clients desire to attain expanded media coverage of their events to outline a host broadcast model with has been deployed over a variety of different event types and garnered multiple awards for the content delivered.
An avid cyclist and runner Blayne resides in Maryland with his wife Amanda and his two boys.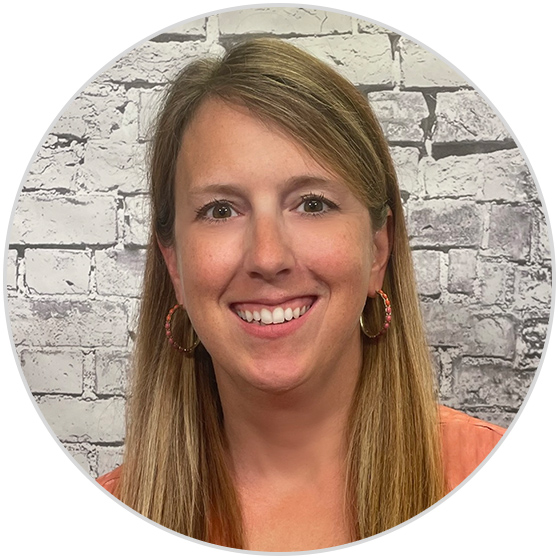 JACKI GRUBB
Jacki Grubb joined the Showcall team in 2021 as Controller, coming to us with over 25 years of financial and human resources experience. As Controller, Jacki's responsibilities are expansive. They include building overhead budgets, maintaining banking relationships, and forecasting long term financial information while managing the day to day accounting operations of the Company.
Jacki also serves as our Human Resources contact for our team members. She manages our employee benefits, hiring and onboarding, and is focused on making Showcall a great place to work.
Prior to joining Showcall, Jacki worked in the construction industry and was responsible for the financial aspects of multi-million-dollar construction projects. While in college, Jacki interned for a local general contractor, climbing her way to Senior Accountant. She most recently held the position of Accounting Manager with another local general contractor.
Jacki's attention to detail, ability to see the big picture, and critical thinking make her a great fit for Showcall.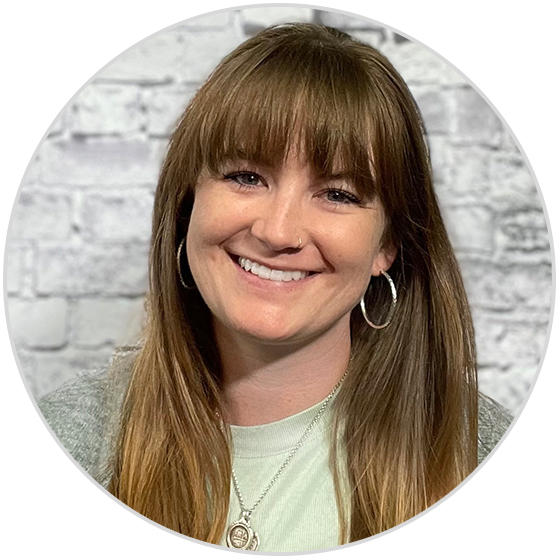 ALEX MACK
Alex Mack currently serves as the Executive Coordinator, directly supporting Executive Management with daily operations for Showcall and the affiliate companies: Infinite Power, Checkmate Global, and MHA Audio. Alex works directly with all departments to develop new operational policies with the goal of streamlining processes to improve efficiency. She also manages all client contracts, freelancer and vendor agreements, certificates of insurance, company calendars and company marketing.
Alex joined the team in 2014 as Showcall's Administrative Assistant, where she oversaw the company's daily operations, including: project scheduling, travel management, event logistics support, data management, expense tracking, and equipment management. For a number of years Alex also managed her own portfolio of clients with events in DC, MD, VA and TX.
She has also taken on leadership roles in some of Showcall's major events, serving as Credentialing Manager for the Halifax International Security Forum for the last 7 years and as Operations Assistant for the 2021 & 2017 Presidential Inaugurations. She has also held a number of other various roles on events including production assistant, graphics operator, teleprompter operator, and satellite broadcast stage manager.
Alex's organizational expertise, coupled with her keen ability to focus on the big picture, while simultaneously homing in on the minute details, make her an invaluable member of the Showcall team.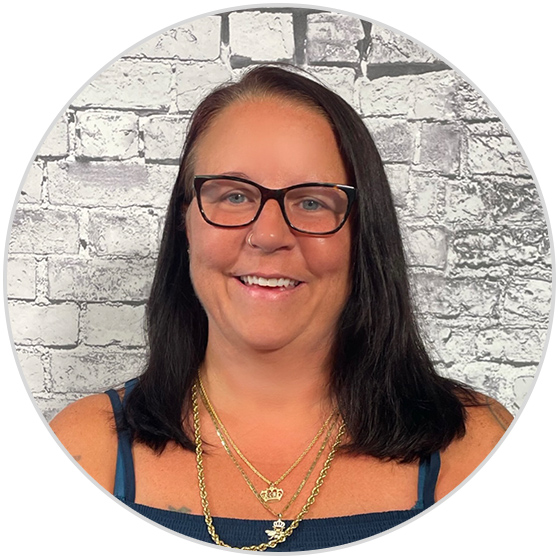 BILLIE-JO GEPHARDT
Billie-Jo Gephardt, Showcall's longest tenured employee, joined the company in 2003. An accounting professional since 1995, she serves as Showcall's Staff Accountant, and is responsible for the financial management of all aspects of the company. Billie-Jo's responsibilities include: managing the company's operational budget, accounts payable and receivable, payroll, contracting and procurement, vendor management, and client budget oversight.
A native of Baltimore, MD, Billie-Jo earned her AAS in accounting from the Community College of Baltimore County. She is a single mother, and she and her son are avid fans of the Baltimore Ravens and Baltimore Orioles.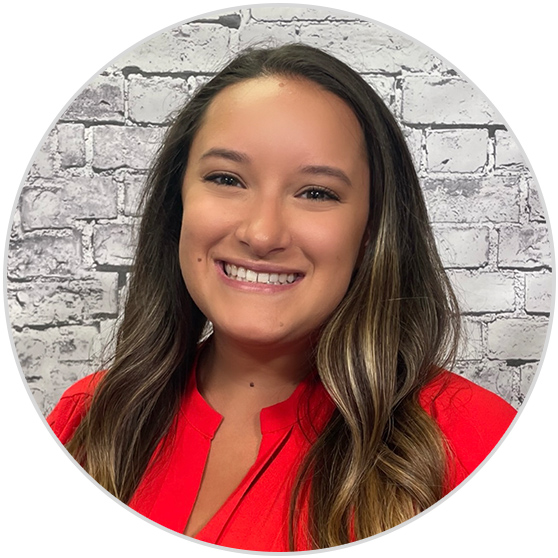 RACHAEL CELI
Rachael Celi serves as Showcall's Administrative Assistant, overseeing the companies' daily administrative operations including office reception, answering phones, managing & ordering supplies, data management, coordinating in-house events and parties, booking travel, and providing event logistics support to the Account Managers. She also regularly provides administrative support to the President's of our sister companies, Checkmate Global & MHA Audio.
Prior to joining Showcall, Rachael served two years as Office Coordinator for one of the top Real Estate Brokerages in Frederick, MD. She graduated from East Carolina University with a B.S. in Economics with a Minor in Business.
Rachael recently spent a year traveling in an RV across the country, hitting over 45 states! In her free time Rachael likes to go to concerts, spend time with family and enjoy the outdoors.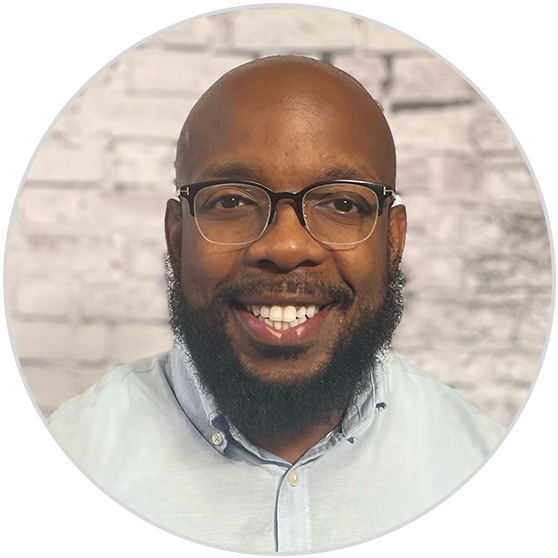 CARL REDMON JR.
Carl Redmon Jr., Account Manager, joined the Showcall team in 2022. As an Account Manager, Carl specializes in full-service event planning and management, including theme development and aesthetic conceptualization, venue selection, vendor research and coordination, guest list management, and day-of event execution. His vast experience in event marketing and promotions, including media strategy, campaign development, promotional material design & production, and social networking management, are a few of the resources he brings to the group. Carl's daily activities include managing client accounts, budget oversight, and event execution.
In addition to his Account Management experience, Carl is also a seasoned Audio Visual Technician. Carl's client list includes major universities, professional sports teams, National and local conferences and expos, local and federal government press conferences, and houses of worship. Carl's years of experience coupled with a unique knowledge of designing concepts, managing events, and producing and achieving the highest customer satisfaction in production is an added asset to the Showcall team.
A husband, father, musician, and overall "Techie", Carl enjoys his freetime with his wife and two little princesses, discovering new family experiences in and around northern VA and the DMV area.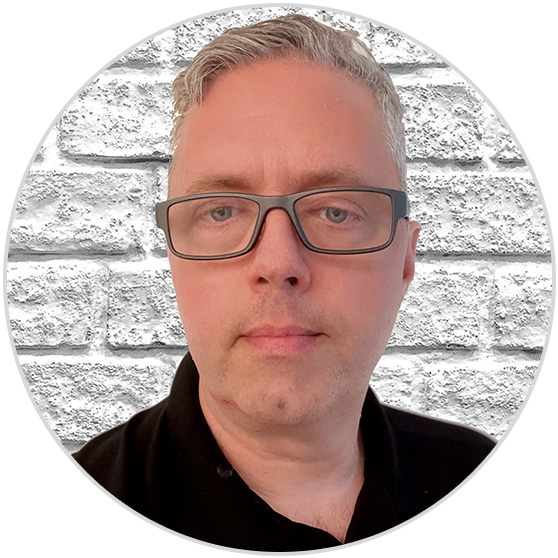 KEVIN FRASER
Kevin Fraser, Account Manager, is an experienced Technical Director and Project Manager with a demonstrated history of working in the events services industry. Kevin has extensive experience and skill in video production, projection and direction, photography, stage lighting, production management, audio engineering, and event management. Since his start in the industry Kevin has held the position of Lead Technician, Project Manager and is National Technical Director.
Kevin has worked in the industry for over 25 years at multiple levels. Coming from a hospitality industry background, Kevin has a great amount of experience in the hotel corporate audio visual. Kevin has also produced live shows for TSN, CBC, CBC Gem, Sports Net and was the Video Director of the East Coast Music Awards. He was Technical Video Lead for the Canada Games Arts Program, Halifax Mooseheads Ice Projection in 2014, Memorial Cup Halifax Ice Projection 2019, The TD Halifax Jazz Festival, Celtic Colours International Festival and presently works both locally and internationally for Showcall. In the live events world Kevin has worked with artists such as Celine Dion, Jerry Seinfeld, Nile Rodgers along with many other international touring acts. Kevin is a firm believer in building strong relationships with clients and is dedicated to executing their vision and objectives for each event.
Kevin holds a Bachelor of Arts in Business Administration with a focus in Marketing & Management from Mount Saint Vincent University.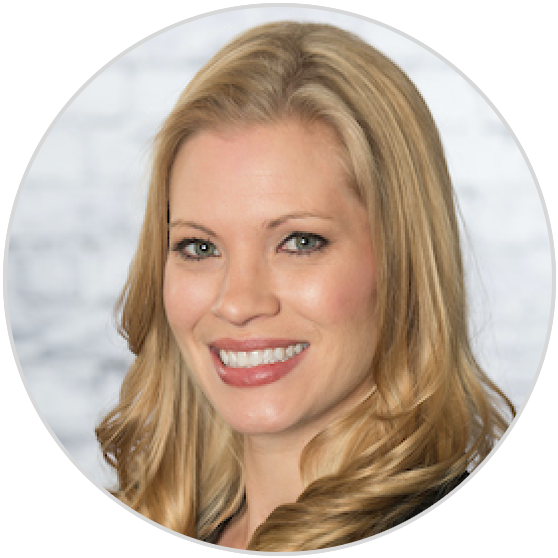 REBECCA KURTOM
Hailing from Michigan, but based in DC since early 2005, Rebecca Kurtom's experience in the event world is as diverse as the locations in which she has honed her talents. Rebecca joined the Showcall team as a full-time Account Executive in 2013, but she has, in fact, been a member of the team on and off since 2005, beginning by serving as Showcall's Manager of Event Operations and Protocol at the U.S. Pavilion at the World Exposition in Aichi, Japan. Rebecca continued to serve in a variety of critical roles for Showcall on multiple notable events over the intervening years including: the White House Conference on Helping America's Youth, Presidential Inaugurations, The George W. Bush Library Dedication, and the JFK 50th Anniversary.
During her tenure at Showcall, Kurtom's focus remains managing accounts and project managing events on a global basis. Kurtom has led a variety of key projects for Showcall including the U.S.-Africa Leaders' Summit, The White House College Opportunity Day of Action, 2016 Nuclear Summit, and the Dedication and Opening Ceremony for the Smithsonian Institution's National Museum of African American History and Culture.
Under the Showcall Security Services banner, Kurtom has led the charge at the direction of the US Secret Service to provide and install security assets supporting the 2017 Presidential Inaugural, the 2015 Visit of Pope Francis to Philadelphia, PA, and the 2016 Republican National Convention in Cleveland, OH.
Immediately prior to joining Showcall full-time, Rebecca spent 5 years refining her large event and venue management skills working for Events DC as a Senior Events Manager. At Events DC, Rebecca managed myriad events ranging in size from 1,000 to 20,000 in three unique venues: RFK Stadium, the DC Armory, and RFK Festival Grounds (comprising more than 100 acres of event space). It was during her time at Events DC that Kurtom became an expert on large-format, outdoor events as she managed a significant number of premiere city-wide events including: the Nike World Basketball Festival, the USO Military Bowl, AT&T Nation's Football Classic, the Marine Corps Marathon Health and Fitness Expo, the DC101 Chili Cookoff, and DC United Games. Prior to that, Rebecca worked in event operations and provided logistical support for the Chartwell Education Group, and focused on Public Relations at Akinscrisp Public Strategies.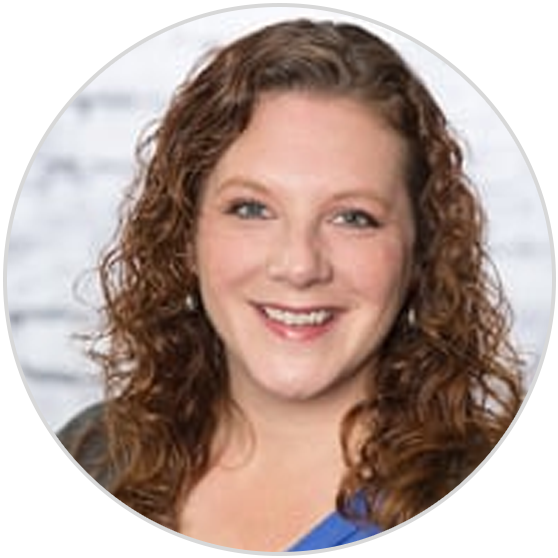 JAIME PRINE
Since joining Showcall in early 2016, Jaime Prine has helped produce the A-21 Walk for Freedom at the Thomas Jefferson Memorial, The National Congressional Football Caucus Annual Event, The International Council on Clean Transportation, The National Children's Hospital Ball, Oxi Day Foundation Celebration at the United States Institute for Peace, The ASPCA's Bark Ball, the 2017 Arctic Summit hosted by the State Department in Fairbanks, AK and the New Year's Eve fireworks celebration at Reunion Tower in Dallas, TX. Jaime has also provided security management for the 2016 Republican National Committee in Cleveland, OH, the 2016 Vice Presidential Debate at Longwood University in Farmville, VA, and the 2017 Presidential Inauguration where she served as the Deputy City Lead.
Originally from Michigan, where she obtained a Bachelor's of Arts in Theatre, Jaime moved to the DC area in 2000. Since then, she has worked in the theatrical world producing Broadway musicals, which have toured worldwide. As Associate Producer at Troika Entertainment, Jaime assisted in producing over 65 touring productions in various countries around the world. Some of the many highlights include: the first American production to tour China (Sound of Music, 2004); the first English speaking musical produced in Moscow (42ndStreet, 2002); the 2009 National tour of Fiddler on the Roof starring Topol; the 2006-2009 National tours of Jesus Christ Superstar staring Ted Neeley; and the North and South American National Tours of Cats from 2000-2012.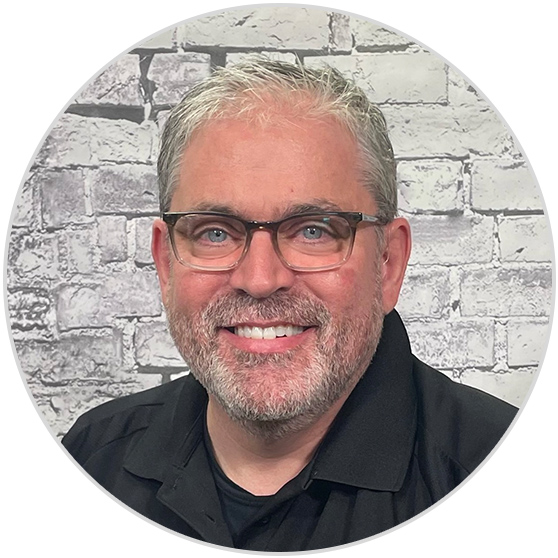 DAN O'CONNELL
With nearly 30 years of production management experience under his belt, Dan O'Connell serves as Showcall's Warehouse Operations Manager. Dan's daily duties include, but are not limited to, inventory management, packing and prepping equipment for events, and coordinating all trucks & drivers for each event.
Dan has managed all aspects of large corporate events including pre-event coordination, budgeting, equipment management and set-up, on-site scheduling, and labor oversight. He has a strong technical background in operating various video switching equipment in the live event & theater production spaces.
Dan started his career in the audio-visual world in 1990, working as an AV Technician and Video Engineer for McCune Audio Visual in San Francisco, CA for 7 years. For many years after he worked as a Freelance Video Engineer on multiple projects in Orlando, FL and Columbia, MD. Prior to joining Showcall, Dan served as a Production Manager, Video Division Director and Engineer for Production Resource Group (PRG) for 17 years. Dan graduated from San Francisco State University with a Bachelor's Degree in Broadcast Communication & Video Production.
Dan's work ethic, willingness to jump in when needed to support various tasks, and his attention to detail make him an invaluable member of the Showcall team.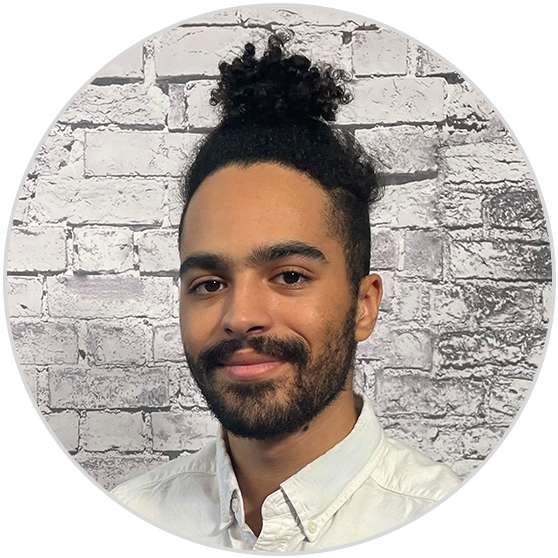 SAGE FAGBOHUN
Sage Fagbohun, AV Technician, joined the Showcall team in 2021. Sage's daily activities include testing and prepping audio visual systems and fulfilling a wide variety of technical positions on events.
Sage's career leading up to this point has been rounded as well as diversified. He held numerous internships during his formative years, ranging from an administrative internship at the Maryland Ensemble Theatre, to teen-outreach & public tours at the National Museum of African Art at the Smithsonian.
In his college years, Sage was constantly at work on a combination of main stage and student-led productions; at every step, he ensured that he got the most out of every moment. In early 2018, his efforts were recognized when he was awarded the Don Child's Award Scholarship from the Stagecraft Institute of Las Vegas for his Sound Design for Mill Girls. At the Institute, Sage learned how to handle immense pressure, as well as, strategies for more effective collaboration. Sage graduated from Saint Michael's College with a B.A in Theatre in 2021.
Since joining the Showcall team, Sage has served as the Production Assistant during the 2021 Presidential Inauguration, Teleprompter Operator for Vice President Harris during the DNC's 2021 Pride Celebration Fundraiser, Streaming Engineer for COP26 in Glasgow, Scotland, RoboCam Operator during President Biden's address at the Business Roundtable CEO Q1 Meeting, and Zoom Operator for RightsCon 2022. Sage has also aided in the installation and maintenance of a private broadcast studio for a Washington, DC-based Think Tank.
During his free time Sage can be found reading new articles, listening to NPR, and exploring vast worlds in VR.
Contact us to get your show on the road.