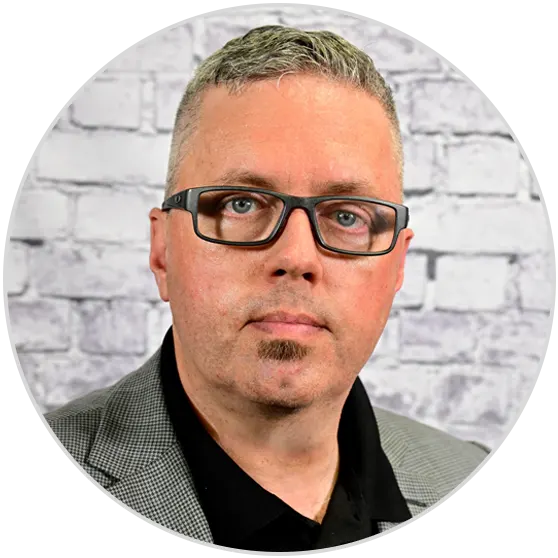 Kevin Fraser
Account Manager
Kevin Fraser, Account Manager, is an experienced Technical Director and Project Manager with a demonstrated history of working in the events services industry. Kevin has extensive experience and skill in video production, projection and direction, photography, stage lighting, production management, audio engineering, and event management. Since his start in the industry Kevin has held the position of Lead Technician, Project Manager and is National Technical Director.
Kevin has worked in the industry for over 25 years at multiple levels. Coming from a hospitality industry background, Kevin has a great amount of experience in the hotel corporate audio visual. Kevin has also produced live shows for TSN, CBC, CBC Gem, Sports Net and was the Video Director of the East Coast Music Awards. He was Technical Video Lead for the Canada Games Arts Program, Halifax Mooseheads Ice Projection in 2014, Memorial Cup Halifax Ice Projection 2019, The TD Halifax Jazz Festival, Celtic Colours International Festival and presently works both locally and internationally for Showcall. In the live events world Kevin has worked with artists such as Celine Dion, Jerry Seinfeld, Nile Rodgers along with many other international touring acts. Kevin is a firm believer in building strong relationships with clients and is dedicated to executing their vision and objectives for each event.
Kevin holds a Bachelor of Arts in Business Administration with a focus in Marketing & Management from Mount Saint Vincent University.
Contact us to get your show on the road.