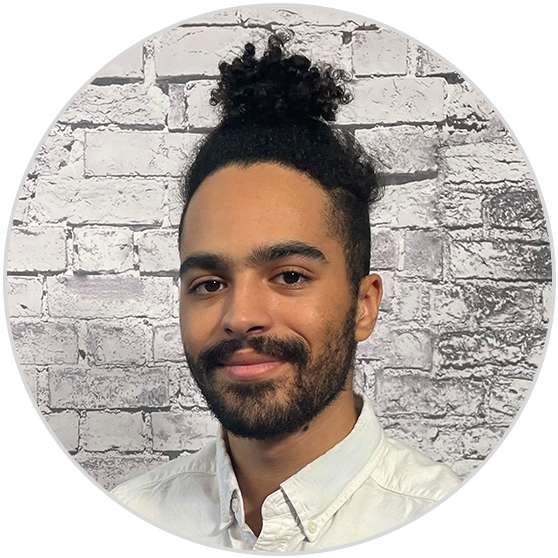 Sage Fagbohun
AV Technician
Sage Fagbohun, AV Technician, joined the Showcall team in 2021. Sage's daily activities include testing and prepping audio visual systems and fulfilling a wide variety of technical positions on events.
Sage's career leading up to this point has been rounded as well as diversified. He held numerous internships during his formative years, ranging from an administrative internship at the Maryland Ensemble Theatre, to teen-outreach & public tours at the National Museum of African Art at the Smithsonian.
In his college years, Sage was constantly at work on a combination of main stage and student-led productions; at every step, he ensured that he got the most out of every moment. In early 2018, his efforts were recognized when he was awarded the Don Child's Award Scholarship from the Stagecraft Institute of Las Vegas for his Sound Design for Mill Girls. At the Institute, Sage learned how to handle immense pressure, as well as, strategies for more effective collaboration. Sage graduated from Saint Michael's College with a B.A in Theatre in 2021.
Since joining the Showcall team, Sage has served as the Production Assistant during the 2021 Presidential Inauguration, Teleprompter Operator for Vice President Harris during the DNC's 2021 Pride Celebration Fundraiser, Streaming Engineer for COP26 in Glasgow, Scotland, RoboCam Operator during President Biden's address at the Business Roundtable CEO Q1 Meeting, and Zoom Operator for RightsCon 2022. Sage has also aided in the installation and maintenance of a private broadcast studio for a Washington, DC-based Think Tank.
During his free time Sage can be found reading new articles, listening to NPR, and exploring vast worlds in VR.
Contact us to get your show on the road.