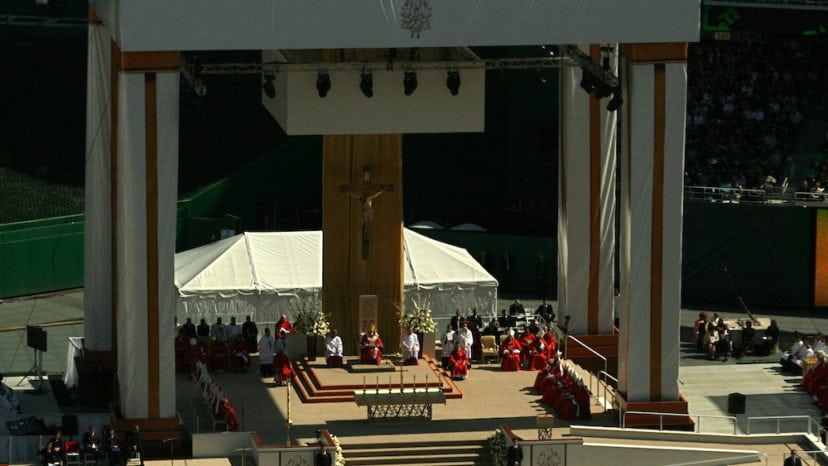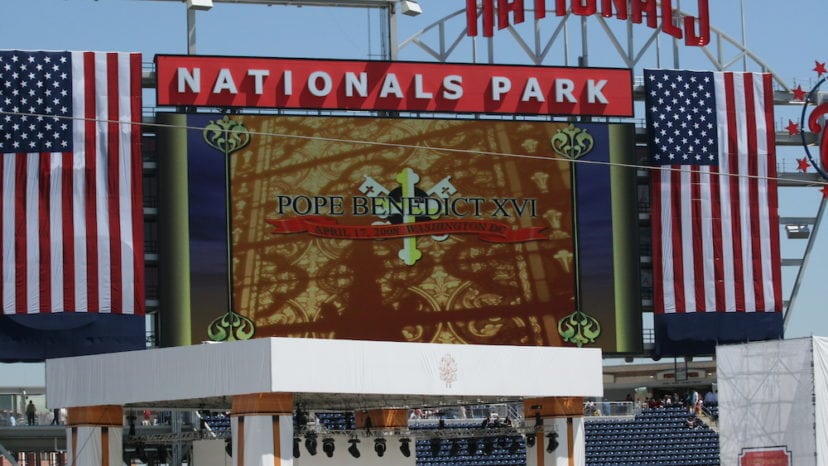 Showcall was selected by the Archdiocese of Washington D.C. to produce Pope Benedict XVI's public Mass at the Washington Nationals baseball stadium to over 47,000 attendees.
In addition to the Mass, the two and a half day Papal visit included a meeting with President Bush at the White House, a visit to the Basilica of the National Shrine of the Immaculate Conception and visits to The Catholic University of America and the Pope John Paul II Cultural Center.
Showcall provided overall event production and planning, stage and set design and layout, host broadcast/media pool services, media logistics, audio visual production, and overall show direction of the events listed above.