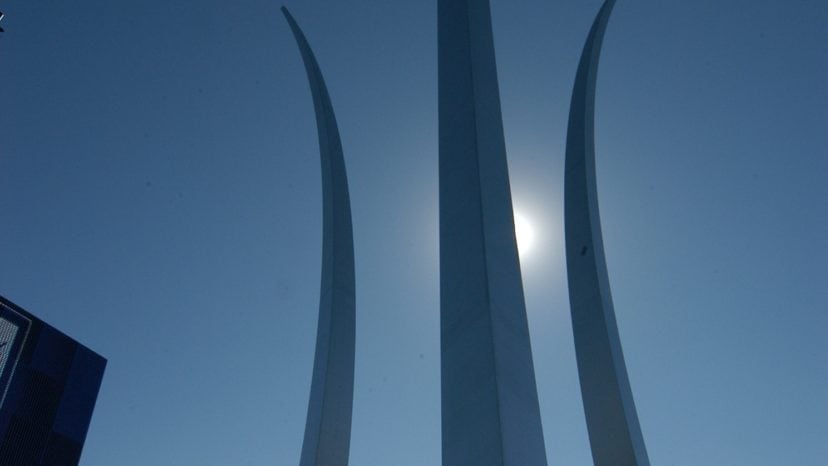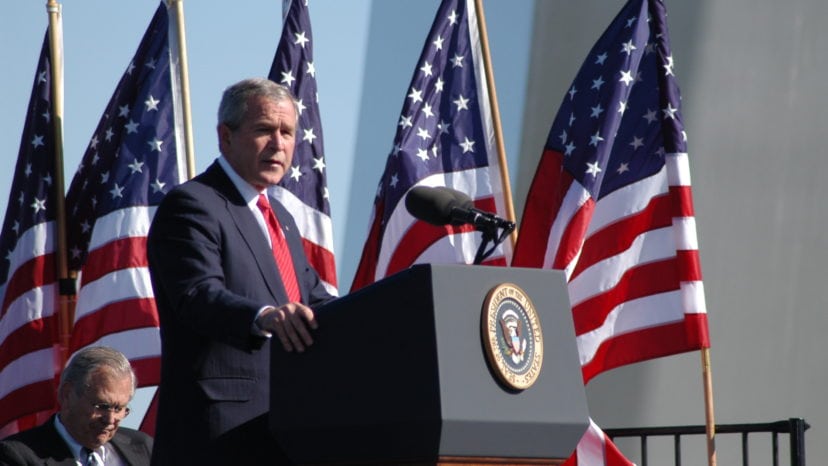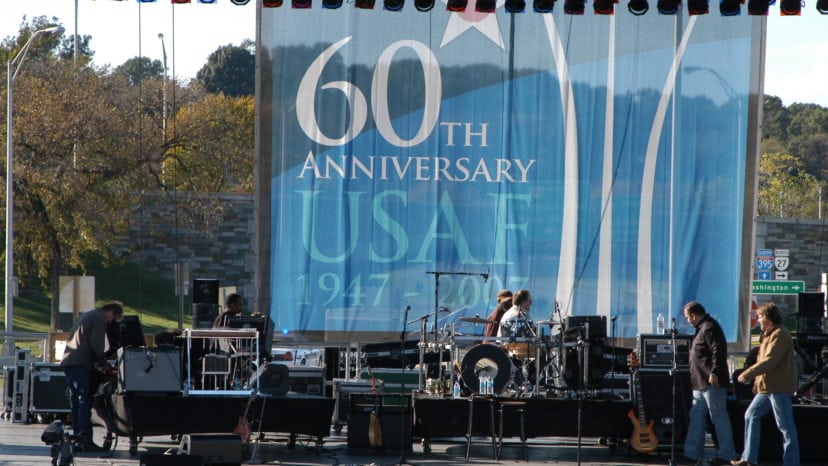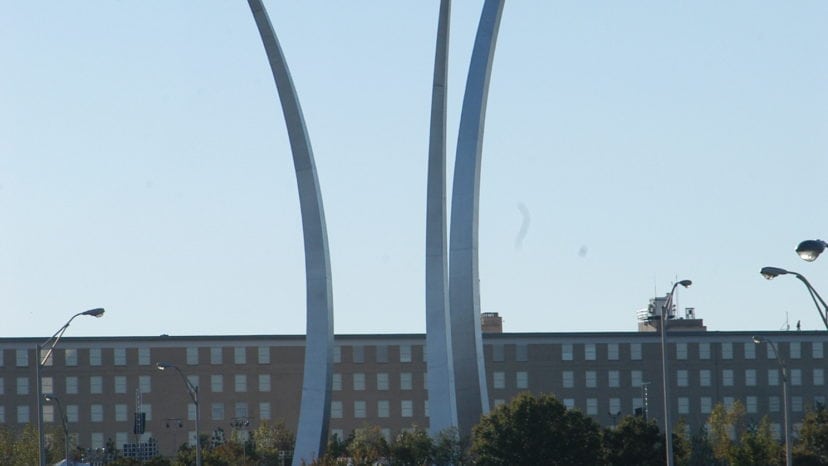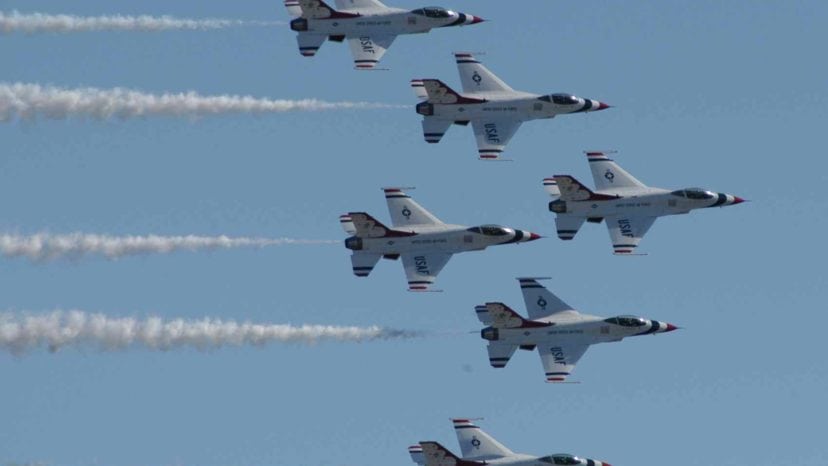 Showcall was tasked with planning and producing the events surrounding the dedication of the U.S. Air Force Memorial. Events included the Dedication Ceremony, attended by such notables as the President of the United States, the Secretary of Defense and Ross Perot and featured a memorable fly-over, a black-tie affair the evening before the Ceremony and a military fair and concert for the public. Showcall handled all of the event production elements, including the site planning, design, event-flow, audio-visual production, stage management, perimeter security assets and fireworks.
OVERALL SHOWCALL MGMT. TEAM
Account Executive: Ajay Patil
Executive Producer/Senior Project Manager Kim "Kimmers" Frame
Assistant Production Manager: Cameo Wallace
Catering Manager: Theresa Ballard
Production Asst./Command Post Rep: Jean Davis
Runner: David Roe
Runner: Shauna Schwartzberg
AIR FORCE MEMORIAL SITE
Site Manager: Steve Aberg
Technical Director: A. Blayne Candy
Webster Group Rep: Deborah Gitelson
Stage Manager: Kathy Nann
WH Liasion & Stage Manager: Ajay Patil
AIR FORCE CONCERT
Site Manager: Mitch Curtis
Technical Director: Melinda Curley
Stage Manager/Prod Mgr.: Tim Condor
Command Post Rep: John Fisher
AIR FORCE OVERFLOW
Site Manager Mel Lukens
VENDORS
Event Management: The Webster Group
Event Production: Showcall
Lighting: BSL Productions
Audio: MHA
Video: CPR Multimedia
Pyro: Fireworks Concepts
Power: Kohler
Tents: HDO
Staging: Mountain
Staging: B&K
Staging & Décor: Event Bums
LIGHTING EQUIPMENT & PERSONNEL: (provided by BSL Productions)
Air Force Memorial Site
Lighting Designer: James LaBarre
Lighting Team: Nicholas John, Sean Brosnan, Ryan Anderson
Tent:
30 – Source 4 Ellipsoidals
30 – Source 4 Par
1 – 36' wide Fiber-Optic curtain
6 – Vari-Lite 3000 Spots
6 – Vari-Lite 3000 Wash
1 – ETC 48 Sensor Dimming Rack
1 – ETC 125 Express console
1 – Flying Pig Hog 2
Outside
Daytime events:
3 – Arrisun 6k HMI Par
9 – Arrisun 4k HMI Par
8 – Arrisun 1.2k HMI Par
Evening events:
12 – Source 4 5º Leko
12 – Source 4 10º Leko
12 – Source 4 Par
80 – Par20 units on table bases
1 – Xenon 2k SuperTrouper
24 – Source 4 Lekos on 6 15' truss towers
12 – VL 2000 Spots
1 – Hog 500
1 – ETC Insight3
6 – Custom dimmer racks of 12 – 2.4k dimmers
4 – 15' x 8' 20.5" truss goalposts
4 – 18' x 12" vertical truss structures
Pentagon South Parking Lot
Lighting Designer James LaBarre
Lighting Team Jessy Seitz
Eric Spause
4 – CM 1ton chain hoists
120 Par64 cans on two 37' PRT trusses
10 – HES Cyberlights
1 – Hog 500
1 – Avolite Sapphire
2 – Leprecon 48ch racks
2 – 2k Xenon Super Troupers
AUDIO EQUIPMENT & PERSONNEL: (provided by MHA Audio)
Air Force Memorial Site
6- Martin Audio W8LC's
2-ALC S-60 towers
2-Martin W8C's
1-Midas Venice 320 console
2- Klark Teknik DN360 EQ's
1 BSS DPR402 comp/limiter
1- Klark Teknik DN410 Parametric EQ
2- XTA DP226 processors
2-Martin Audio MA 4.2 amplifiers.
Pentagon South Parking Lot
10 Martin Audio W8L's
6 WLS subs
1 Midas Venice 320
1 8-channel TC EQ Station
2- BSS DPR402 comp/limiters
1- Klark Teknik DN410 Parametric EQ
Lee Ann Womack and Maximum Impact provided their own FOH and monitor package.
48- Martin W8LC's on two delay rings
6- W8LC
1-Lectrosonics UHF system.
VIDEO EQUIPMENT & PERSONNEL: (provided by CPR Multimedia Systems)
Video Project Manager: Jeff Monner
Air Force Memorial Site
2- 9×12 15mm LED Walls
1 – 10 input Component/SDI Switch system with 16×16 router
6 – cameras (2@33×15, 1@36×15, 3@16×9)
1 – 30′ jib
6 – Sony DVCam Iso Records
2 – Sony DVCam Program records
2 – GVG Turbo iDDR Digital playback drives
2 – Image Pro HD scanconverters
1 – Ku Band Uplink/Downlink Truck
Pentagon South Parking Lot Site
2 – 20×27 17mm LED Truck
2 – 9×12 14mm Video Roadshow LED Trailers
1 – MV 40′ Serial Digital Mobile Production/ Ku Uplink Unit
1 – GVG Zodiac Switcher, 48 inputs, Streamline, 2.5 M/Es, DSK
3 – Sony BVP-950 CCD Triax Handheld Cameras w/ Fuji 18x lenses
2 – Sony BVP-950 CCD Triax Cameras w/55x lenses
1 – Allen & Heath ML-5000 32x8x2 Stereo Audio Console
5 – Sony DVCam IsoRecords
2 – Sony DVCam Program Records
2 – Sony DVCam Playback
6 – 50″ Plasmas for VIP
Overflow Site
2 – 13 x 17 20mm LED Truck
1 – Ku Band Downlink Dish
Satellite
Galaxy 11