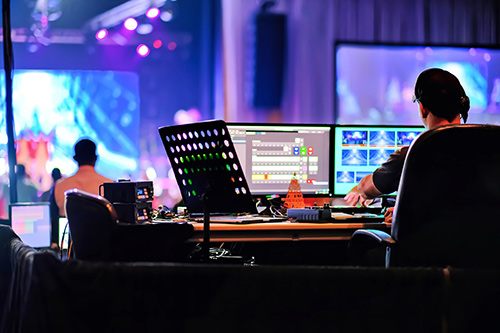 Hiring a professional event design and production team like Showcall is essential for all who demand assurance of delivering a successful event. We offer a comprehensive suite of event support services that span the entirety of event execution. From concept design, to permitting, to set-up, audio, video, and thru tear down, we cost effectively deliver the quality of event that you can confidently hang your company's brand upon.
Showcall has the experience and expertise to help you create a beautiful and memorable event. We understand the importance of making sure every detail is perfect and will work closely with you to ensure your vision is carried out. We take the stress and burden off of you and your staff as, again, we address the complex challenges regarding event lighting, staging, audio-visual, scenic, and a host of other production considerations.
Our customers, without exception, consider ours to be a value-based service. Expect our quotes to be based upon professionally guided capture of your requirements analysis, goals, and objectives. We'll keep you informed of every step along the way. Imagine the leverage achieved by teaming with us to address most of the planning and technical execution while you and your team remain solely focused upon subject content and delivery.
We've served the event production team needs of world leaders, Fortune 500 companies and organizations just like you.
Contact Showcall as there's many more reasons for us to team up together!