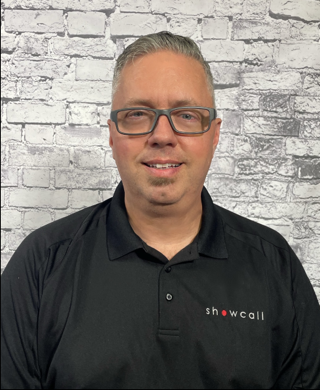 Welcome back to our Showcall blog. We continue to receive great feedback about the decision to individually showcase our company's highly valued and highly skilled team members. We're also happy and proud that this blog series is reaching so many people who previously were not aware of our firm and the extent to which we are helping businesses and governmental agencies alike achieve business success. If you are one of those new to Showcall and our award winning audio-visual and event design & production services to the Greater DC Marketplace, let us fill you in here. For more than two decades now, we've proudly and humbly matured as a recognized leader in the events industry, having worked on some of the Nation's highest profile events. Our core service offerings:
Today, we introduce to you Mr. Kevin Fraser.
Hailing from Halifax, Nova Scotia, Kevin serves as one of Showcall's Account Managers. He has been in the event production industry for over 25 years, at multiple levels. Kevin has extensive experience and skill in video production, projection and direction, photography, stage lighting, production management, audio engineering, and event management. We are excited to have Kevin on our Showcall Team!
Kevin and the rest of the Showcall team are ready to go to work for you! We are prepared to explain and demonstrate exactly why our clients across the NCR repeatedly return to Showcall for their audio-visual, broadcast, and event production needs.
To learn more about how we help business owners and event planners like you to put your very best foot forward, contact us here at Showcall!