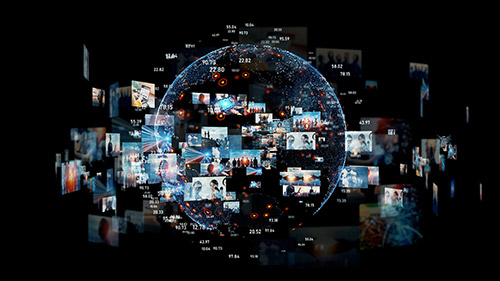 Showcall's Broadcast Services division provides a wide variety of communications technologies to its varied clientele.
One of the most cost-effective solutions we offer our clients is live web streaming. Web streaming is a simple model for businesses or organizations to reach a large audience of potential customers, clients, or to spread a message to a large group of people.
Some of Showcall's more advanced broadcast service solutions are often in direct support of national and international broadcasters and news agencies. Often, those solutions employ Showcall's satellite, cellular and or fiber transmission capabilities to deliver live audio and video over long distances to broadcast networks, local news outlets or international distribution networks.
Supporting real time live broadcast events means the technologies and personnel we employ must be highly reliable. Since COVID, we have all become broadcasters. While other companies had to "pivot," Showcall leaned in on its' long track record and experience from the Broadcast Services Division. There was no learning curve, as the "virtual" model is just a modern adaptation of the broadcast execution model Showcall has been employing for many years.
As broadcasters, we can empower you to reach a large audience without having to pay for expensive advertising space or other marketing efforts. We create a personalized experience for your audience by tailoring content to the preferences of your viewers. Finally, our broadcast services are a great way to maintain a connection with your audience.
When you want to propel your business forward via broadcast services, contact Showcall Inc.