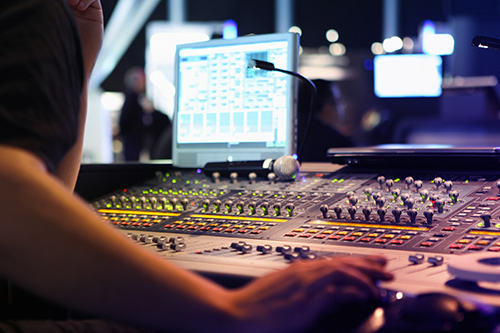 Delivering an incredible production requires true state-of-the-art equipment and highly skilled production engineers. Very few firms have the depth and breadth of experience and talent to provide consistent high-quality production, every time. But that is exactly what we deliver with Showcall's audio-visual support service offerings.
Successful event and meeting planners recognize the critical importance of professionally engineered audio and video solutions. Too often planners swallow the bitter pill of post-event feedback that "I could not understand the dialog coming from the stage or I couldn't see the presentation or the speaker". The planner goes on to discover that the entire costly production fell flat simply because the audio-visual services were an afterthought. One bad experience by an attendee can be a costly mistake. Always consider the tax on your business' reputation for putting on less than a high-quality event. We won't let that happen to you!
We are not satisfied unless your feedback to us is that we exceeded your expectations. We humbly submit that such feedback is the norm for us here at Showcall. Our highly experienced and professionally trained AV systems engineers see to that. Of course, their engineering skills are backed by an expansive inventory of state-of-the-art AV equipment for them to comprise a customized world-class AV solution for your unique need and moreover will strive to provide a high level of customer service. You can rest assured your solution will include stunning virtual displays, and crystal-clear sound to the farthest corner of your event.
For your next corporate event, turn to the AV pros here at Showcall. Contact us anytime.