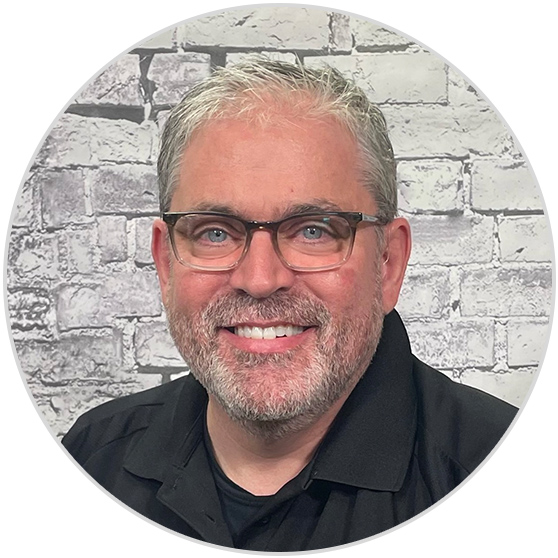 Dan O'Connell
Warehouse Operations Manager
With nearly 30 years of production management experience under his belt, Dan O'Connell serves as Showcall's Warehouse Operations Manager. Dan's daily duties include, but are not limited to, inventory management, packing and prepping equipment for events, and coordinating all trucks & drivers for each event.
Dan has managed all aspects of large corporate events including pre-event coordination, budgeting, equipment management and set-up, on-site scheduling, and labor oversight. He has a strong technical background in operating various video switching equipment in the live event & theater production spaces.
Dan started his career in the audio-visual world in 1990, working as an AV Technician and Video Engineer for McCune Audio Visual in San Francisco, CA for 7 years. For many years after he worked as a Freelance Video Engineer on multiple projects in Orlando, FL and Columbia, MD. Prior to joining Showcall, Dan served as a Production Manager, Video Division Director and Engineer for Production Resource Group (PRG) for 17 years. Dan graduated from San Francisco State University with a Bachelor's Degree in Broadcast Communication & Video Production.
Dan's work ethic, willingness to jump in when needed to support various tasks, and his attention to detail make him an invaluable member of the Showcall team.
Contact us to get your show on the road.